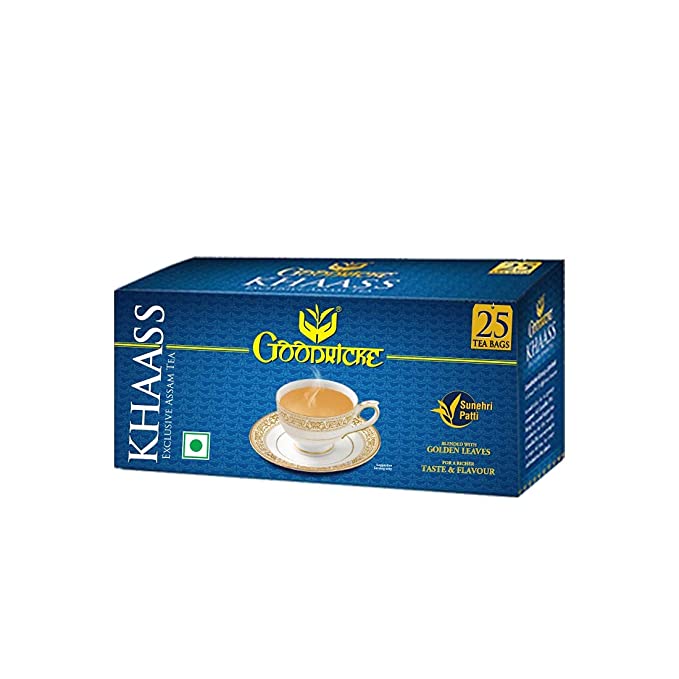 Goodricke Khaass tea bags stands apart from others with its pure Assam Tea renowned for its flavour.
Straight from the Goodricke tea gardens in Assam , Goodricke Khaass is one of the best in class.
Goodricke enjoys an expertise of tea making for more than 140 years.
Enjoy the unique flavour of sunehri patti or golden tea leaves .
For best prices and quality par excellence, contact us .
For your purchase requirements of Goodricke Tea you can contact us at :
GOOD TEA CO.
NTE-1C, Gole Bazaar,
KHARAGPUR 721301
Dist. Paschim Midnapur (West Bengal)
Moblie: 9378 26.8282
Mail : goodteaco(@)gmail.com